︎︎︎ studying the intersections of
art, ecology and education ︎︎︎


ABOUT US
---
Finding Flowers is an interdisciplinary research project co-led by Associate Professors Sheila Colla and Lisa Myers. Our research considers the relations between the conservation of native plants and pollinators, along with the care for Indigenous artistic practices, cultures and languages.

Inspired by the garden work of the late Mi'kmaw artist Mike MacDonald, Finding Flowers studies Indigenous gardens as artworks, as ecological refuge, as spaces for contemplation, and as sites for learning about sustenance and medicine.

Since 2019, Finding Flowers has been growing and tending gardens while developing art, ecology, and educational programming, mobilising knowledge through online and on-the-land platforms across Turtle Island.

Our team is housed at the Faculty of Environmental and Urban Change, at York University, and is partially funded by the Government of Canada New Frontiers in Research Fund and the Social Science and Humanities Research Council.
CORE TEAM
---

Sheila is a Conservation Scientist and Associate Professor in the Faculty of Environmental and Urban Change at York University. She is the York University Chair in Interdisciplinary Conservation Science and has studied the ecology and conservation status of native bumblebees for over a decade including the critically endangered Rusty-patched Bumblebee.
Sheila co-authored "A Garden for the Rusty-Patched Bumblebee" with Lorraine Johnson (2022) and "The Bumblebees of North America'' (Princeton University Press, 2014) and helps run the continent-wide community science project BumbleBeeWatch. Her research has been covered extensively in the media including The Toronto Star, The Washington Post, CNN, Maclean's The National Post, The Globe and Mail and the Walrus.
Lisa is an independent curator, artist and an Associate Professor in the Faculty of Environmental and Urban Change at York University. She is the York University Research Chair in Indigenous Art and Curatorial practice and has curated exhibitions in public galleries and artist run centres across Canada. Lisa is a member of Chimnissing, Beausoleil First Nation.
Lisa's research focuses on Contemporary Indigenous art and curatorial practice, Indigenous food systems and food sovereignty. Through socially engaged art, she creates gatherings that respond to place, sharing Indigenous foods and reflecting on underrepresented histories and collective forms of knowledge exchange.
Lisa co-hosts and co-leads Finding Flowers Podcast series with Tania Willard.

Dana is an Argentine artist, educator, and researcher based in Toronto. She holds a Bachelor of Fine Arts from Ontario College of Art and Design University, and a Master of Visual Studies from University of Toronto.
Dana's work reflects on the impacts of and refusal to extractive economic models, through poetic and immersive installations. Dana has exhibited nationally and internationally in art galleries, public spaces and diverse cultural venues.
Dana is Finding Flowers' Research Associate and she is the coordinator of the project's upcoming podcast series.
PODCAST TEAM
---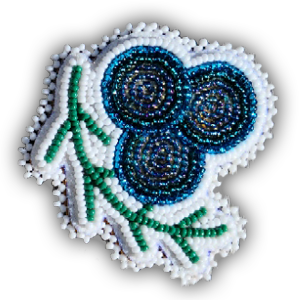 Tania Willard, Secwepemc Nation, works within the shifting ideas of contemporary and traditional as it relates to cultural arts and production. Often working with bodies of knowledge and skills that are conceptually linked to her interest in intersections between Aboriginal and other cultures. Tania has worked as a curator in residence with grunt gallery and Kamloops Art Gallery. As an Assistant Professor in Creative Studies at UBCO (Kelowna BC) her research focuses on Secwepemc aesthetics/ language/ land and interrelated Indigenous art practices. Tania's projects include BUSH gallery, a conceptual space for land-based art and action led by Indigenous artists.
Tania is co-hosting and co-leading Finding Flowers Podcast with Lisa Myers.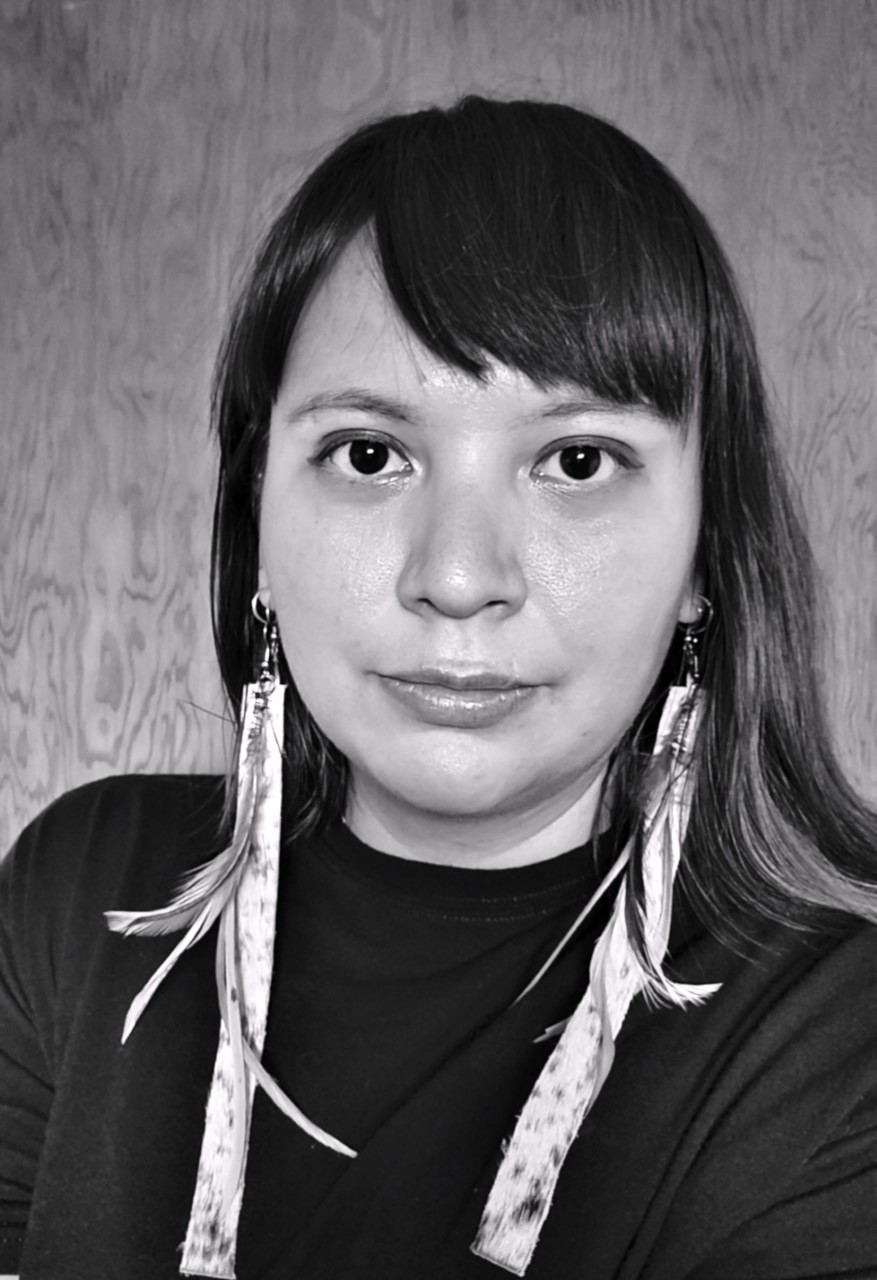 Laura Grier is a Sahtu Délı̨nę First Nations artist and printmaker, born in Somba ké (Yellowknife), and based out of Alberta. Responding to lived experiences of being an urban displaced Dene woman, Laura's work is inspired by the dynamism of Indigenous art practices and uses printmaking as a tool for resistance, refusal, and inherent Bets'ı̨nę́. They hold a BFA from NSCADU (K'jipuktuk) and an MFA from OCAD University (Tkaronto) and is a PhD candidate at York University.
Laura is a Research Assistant for the Finding Flowers Podcast, and they are developing an expansive research on Indigenous-led projects that study the relations between Indigenous languages and plant knowledge.
BIOCULTURAL RESEARCH TEAM
---
Shelby is a PhD student in York University's Department of Biology, interested in understanding sustainable agriculture systems, with specific regard for biodiversity conservation in agricultural settings. Her work investigates the pollinator networks and systems of Common Bearberry, Hopi Tobacco, and Three Sisters Gardens.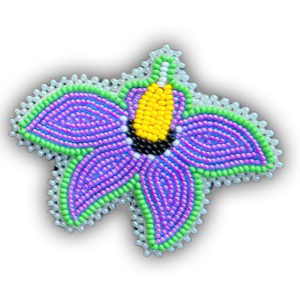 Kennedy Halvorson

Kennedy Halvorson is a conservation scientist interested in pollinators, food policy, and sustainable landscapes. Their work has included managing protected areas with the Nature Conservancy of Canada to completing research for Dr. Roderick MacRae's Food Policy for Canada project. More recently they developed a nationwide bumble bee pathogen sampling protocol with Dr. Sheila Colla for Environment and Climate Change Canada. Kennedy completed their MES in the Faculty of Environmental Studies at York University in August of 2021. She worked in partnership with Semaa, observing the plants in constant, distinctly non-human modes of communication with all that exists around them through the rhythms of their nectar secretion.
PAST TEAM MEMBERS
---
Jess Buckley
Student Researcher


Jacqueline Dwyer
Student Researcher


Junaid Khan
Student Researcher
Dali Charmichael
Student Researcher


Sophie Landon
Student Researcher


Storm Pedal Collective
Student volunteers
COLLABORATORS
---
Finding Flowers collaborates with art, education and ecology organizations to develop interdisciplinary research and programming across the land we know as Canada.

Hosts of "Planting One Another"
& Podcast Collaborators.

Hosts of kamâmak nihtâwikihcikan
ᑲᒫᒪᐠ ᓂᐦᑖᐃᐧᑭᐦᒋᑲᐣ & Podcast Collaborators.
Hosts of Mike MacDonald's Butterfly Garden (1997), replanted by Finding Flowers in 2019. Podcast Collaborators.
Hosts of Mike MacDonald's Butterfly Garden (2000), replanted by Finding Flowers in 2021. Podcast Collaborators.
Hosts of Mike MacDonald's Butterfly Garden (1997-Ongoing).
Hosts of Mike MacDonald's sister garden in the Haldimand Tract, curated by Lisa Myers and planted by Musagetes in 2021.
In the process of hosting a garden inspired in Mike MacDonald's work. Podcast Collaborator. Bush Gallery's co-founder Tania Willard is the podcast co-host.

WEB DESIGN
---
Communication Strategy & Web Design
Web Design, Development &
Online Gardens
Builder
Web Design & Development
Beaded Illustrations of Native Plants and Pollinators